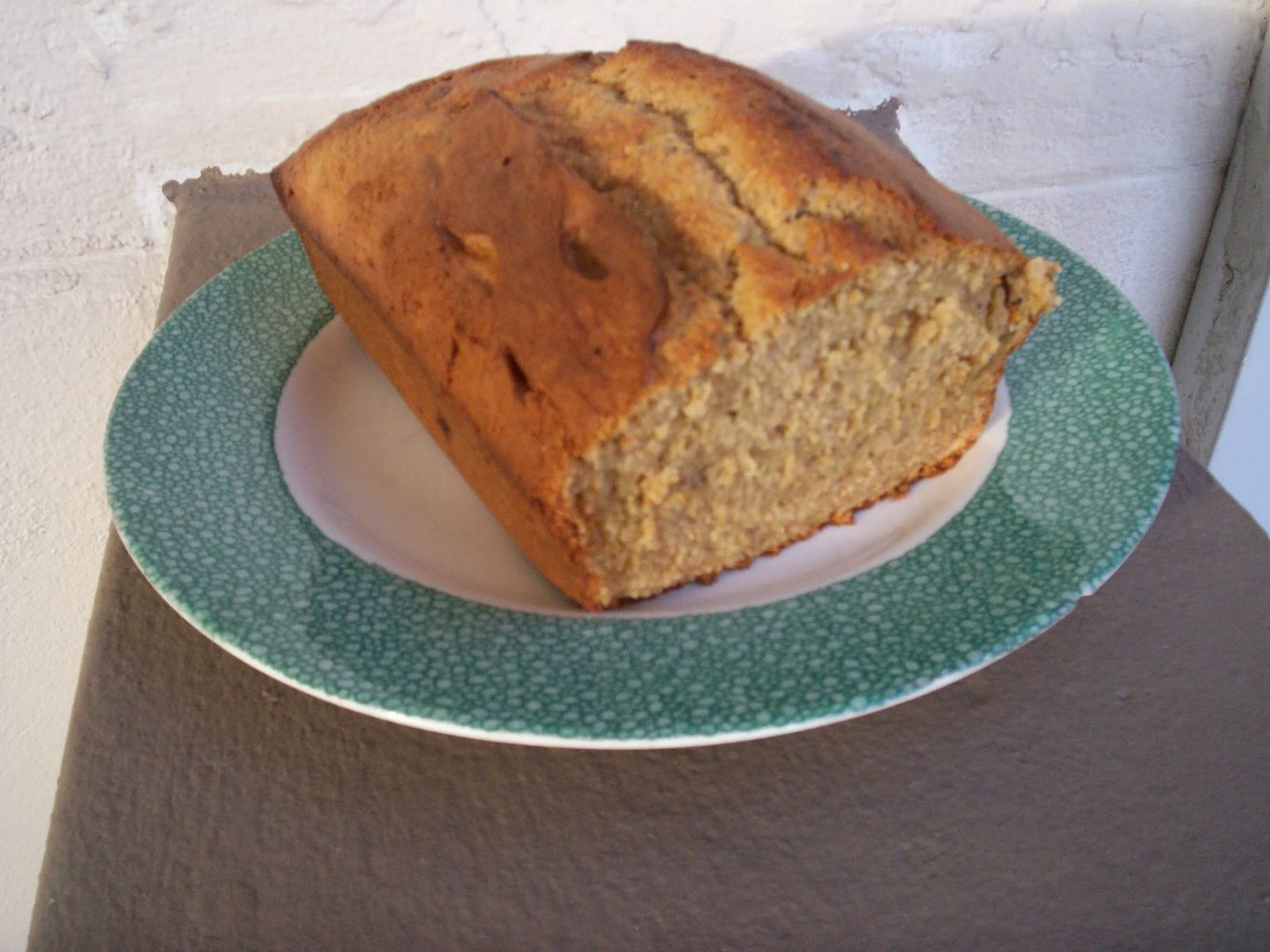 I have been making this delicious banana bread on the weekends. It's really easy and satisfying to make, it's pretty healthy, and it's a great snack to have on hand. It's also good to take a slice to work for morning tea-- it lasts for days.
You can find the recipe here
. I have been experimenting with replacing the white self-raising flour with wholemeal. The first time I tried 100% wholemeal, which was a bit much-- the bread was dry and chewy. Last time I used 1 cup white and 3/4 cup wholemeal, which was a nice compromise.