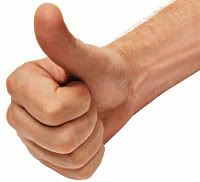 Hey, I just had a really nice review left in the comments section!
Just desire to say your article is as astounding. The clarity in your publish is just spectacular and i can assume you are an expert in this subject. Fine with your permission allow me to snatch your RSS feed to keep up to date with approaching post. Thanks one million and please keep up the enjoyable work. low cost auto insurance florida
Wow, that's really nice! Clarity is something I really strive for in my publish, and I love to be assumed an expert (even if it's in bad 80s sewing patterns). Dear reviewer, you are welcome to snatch my RSS feed! I'm not sure what you meant with your auto insurance comment, but I'm assuming it's complimentary.
Thanks one million!